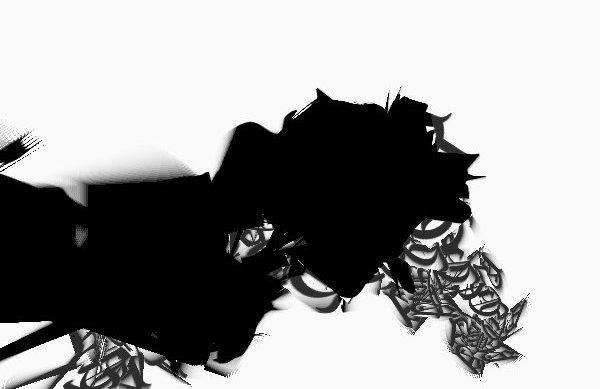 For strange2 the first act, i created a very simple swarm system where i could easily change parameters via key shortcuts such as nodes scale, rotation speed / angles, motion speed, screen "buffer" clearing speed, video input to use as moving trails etc.. It is still on of the most versatile piece i've done so so far. Showing that for a narrative visual system to work, it needs a substential number of parameters and harmonious combinaisions.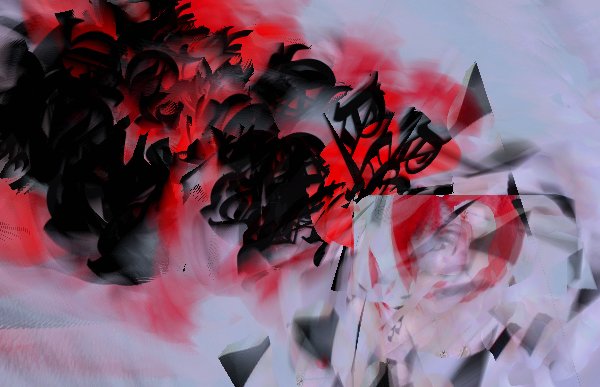 Type and images cloud.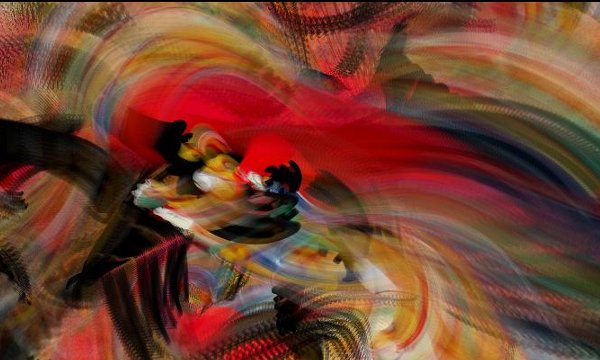 Adding some colors for the middle of the set.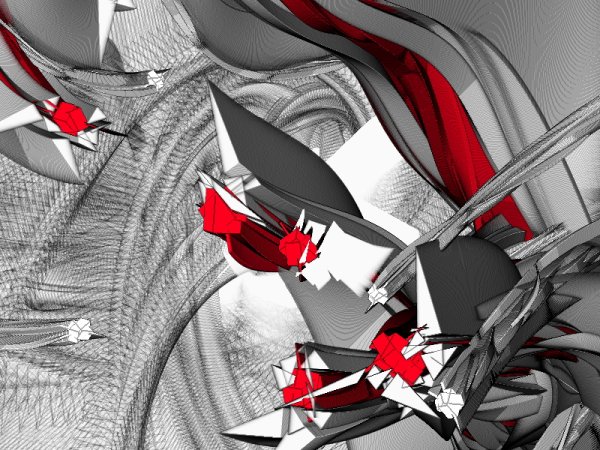 The end result : white red and black architectural shapes moving in an organic ways.