Madrid international festival of experimental art
Decibelio festival is currated by Belio magazine The festival presents short experimental films, graffiti art, performances, interactive installations and a two day long music festival.The whole thing is for free! It was an honor and loads of fun to be part of this event and take part as Vj for Strange2 and the mighty Pan Sonic.
For Pan Sonic, i did a set split in 3 sub part : colored lines with noise effect from camera input moving along the vertical and horizontal axis as seen on the above video. Some sound spectrum representations :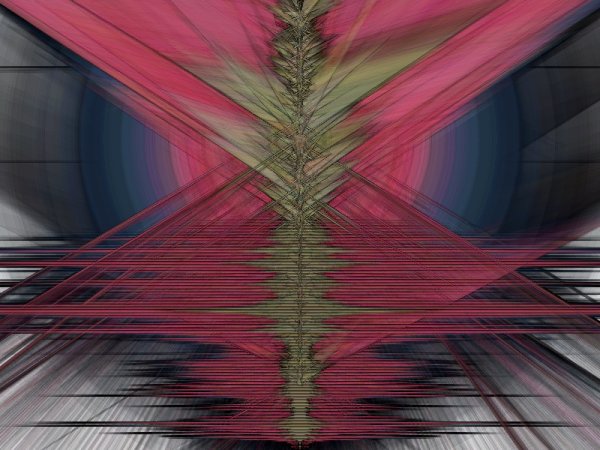 For those i used the Sonia library from Amit Pitaru and SoniaHelper for all the easing, damping.
Another sound spectrum using horizontal axis and low opacity circles to build up geometric this shape. Colors where are set by either a preloaded image or a live camera input pixel array.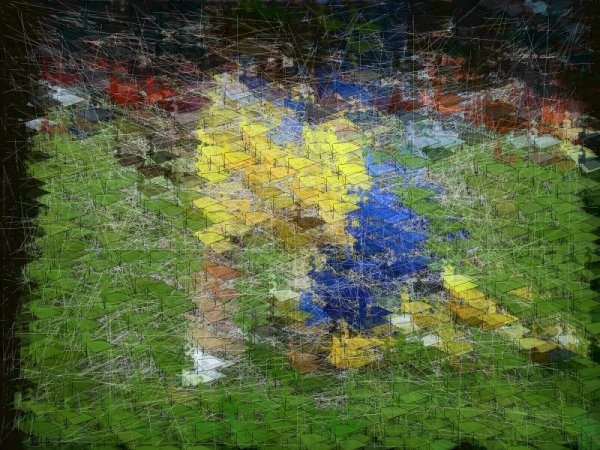 For the Thrid part, i modified a previous sketch to be sound reactive and added a bit more texture to it. Here you can see me testing it with a video input, camera facing the tv showing England / Sweden. The dude in Yellow is swedish and he's apparently not having the time of his life.